Welcome to Iago. Explore Your Emotions.
Welcome to the main page for the Interactive Arbitration Guide Online (IAGO)!  IAGO is a platform for designing computer agents (AIs) that can negotiate with humans. If you are interested in researching how AIs can be effective in these kinds of social situations, you should consider downloading the Researcher's API, which allows you to modify and improve our AI agents!  As a social scientist, you can also use IAGO by creating your own studies, and using our built-in agents!  
To get started, please consider the design tutorial or the installation guide. 
Please contact me directly for non-research (i.e., commercial) use of IAGO.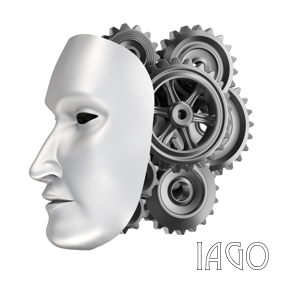 2021, Upcoming
New conflict-resolution modules for IAGO are in development, based on the Interests, Rights, and Power framework. 
January 2021
IAGO's latest stable release ("Desdemona") is used in the Automated Negotiating Agents Competition.